Hisense washing machine Front Load 8kg WFHV8012T
ENJOY EASIER LIFE
Hisense washing machine Front Load 8kg WFHV8012T-Thanks to Hisense's Top loading Series Washing Machine, you can spend less time doing the laundry and more time doing the things you love. Hisense's Top loading Washing Machines have huge capacity which can totally meet your need. Memory, Soft-closing and Fuzzy functions will give you a great laundry experience.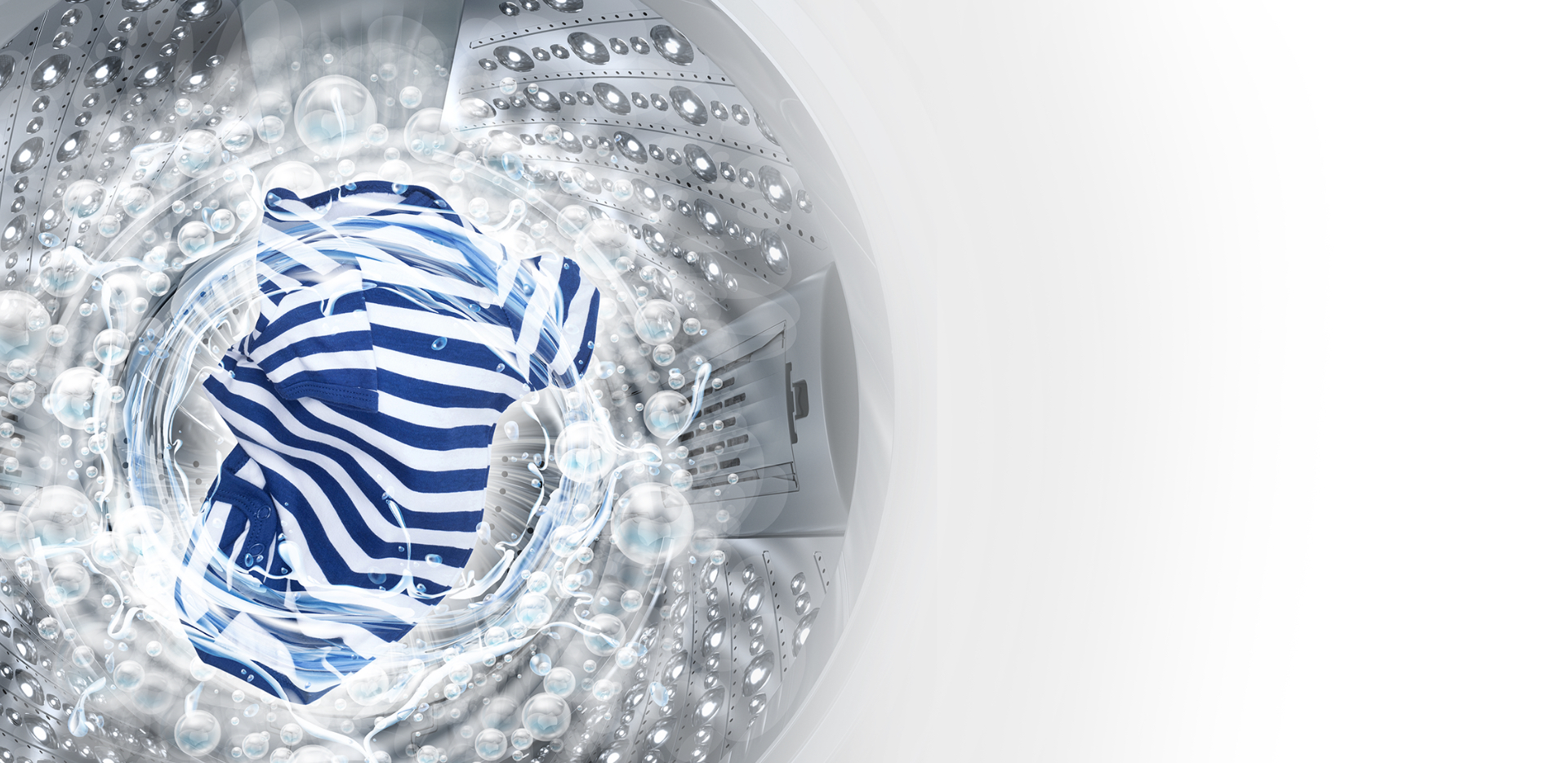 BUBBLE CLEAN
Easily remove stains
Hisense's Bubble Clean detergent box has a maze-like structure that facilitates dissolving and activation of the detergent, generating the bubbles that penetrate deep into the fabric fibers to remove stains.
Hisense WFPV8012EMT 8Kg Front Load Washing Machine
Hisense WFPV8012EMT 8Kg Front Load Washing Machine This machine features an 8kg washing capacity that comes with super amazing features an interactive LED display that does more than show the time only, energy efficiency to ease your pocket, and time-saving.
The Front-load washing machine has a super quick wash saving you time by washing lightly soiled laundry within 15mins, operates on a maximum temperature of  95°C, and has an anti-foam sensor system. The Hisense 8kg front load washing machine also comes with a safety lock that protects its door, 15 fully functional programs, a titanium-colored cabinet, electronic control, and a stainless steel drum that ensures your clothes don't get stained.