Hisense Air Condition AS-12CR4SVETG07
Hisense Air Condition AS-12CR4SVETG07–The anions produced by the AC's anion generator can effectively eliminate bacteria, molds, viruses and pollen, making people energetic, as if being in a rainforest with abundant oxygen.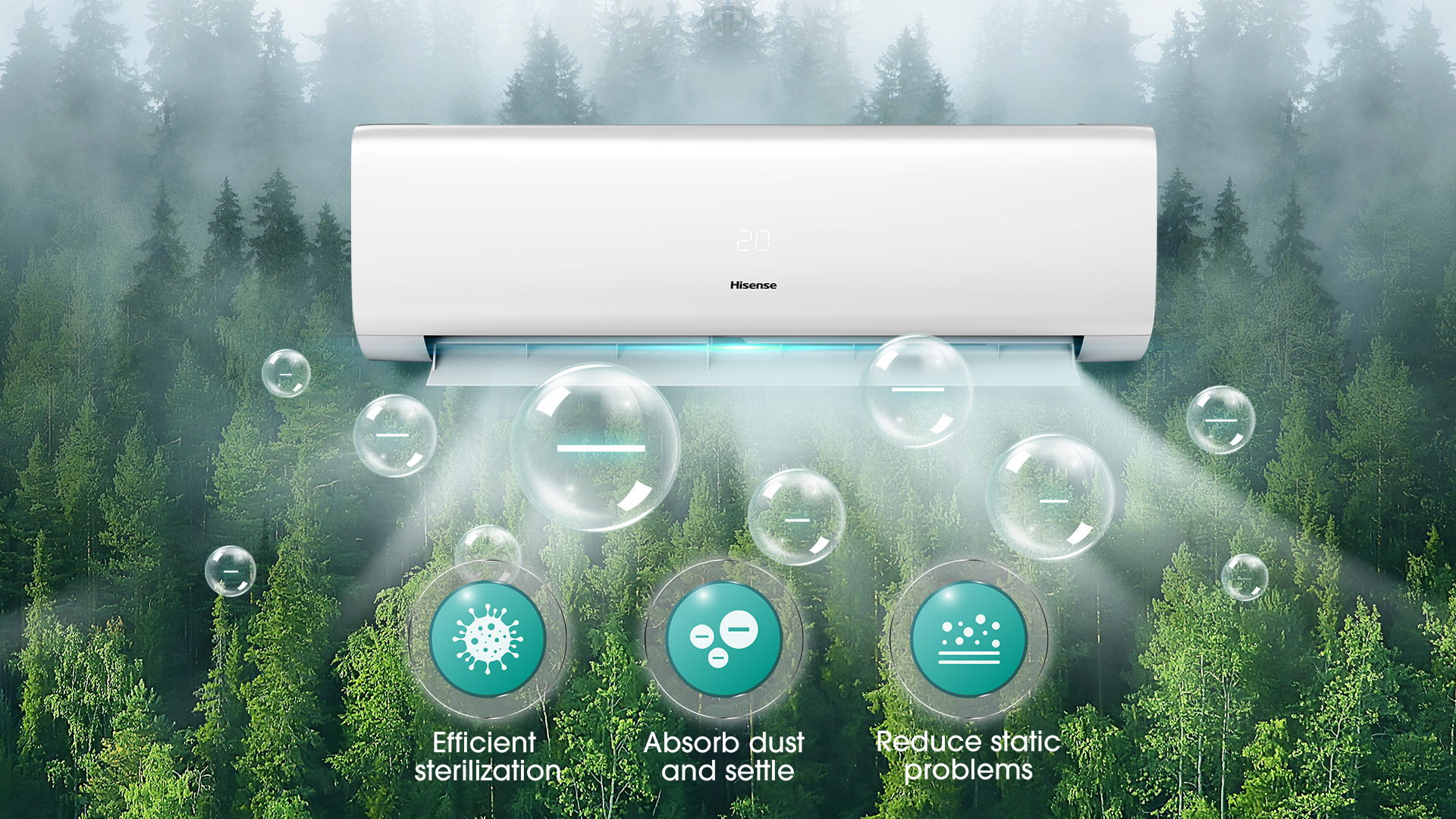 ANTI-BACTERIA FIN
The fin of air conditioning heat exchanger adopts bacteriostatic fin, which makes the bacteria not easy to breed and the air is more pure.
ONE BUTTON, AUTO CLEAN
Self-clean
The dirt stripper evaporator can quickly disintegrate dust and dirt through internal frosting, and then flushes the evaporator to achieve the purpose of cleaning.
ACCURATE TEMPERATURE CONTROL
Set the temperature you like and it will be kept
With ultra wide frequency control technology, control is more accurate to prevent room temp from fluctuating and keep you comfortable.
I FEEL
The temperature you feel is the temperature you need
The air conditioner can sense the temperature and adjust the temperature and wind speed through the remote control, making you feel more comfortable.
A+ ENERGY-SAVING
A++ energy rated products save up to 22% energy efficiency compared to an A+ rated product.  This saves you money as well as being better for the environment.
Cooling Capacity:
2600W – 6500W
Heating Capacity:
2700W – 7100W
Indoor Unit Width:
850 – 1060 (mm)
Indoor Unit Height:
325 – 390 (mm)
Indoor Unit Depth:
310 (mm)